"Discover Six Costly 'Unforced' Mental Game Errors Tennis Players Make Between Points!"
What every player and coach must know to improve mental toughness
Get instant access to my Mental Game of Tennis free report. Discover if you are making one or more of these "costly" unforced mental game errors during matches!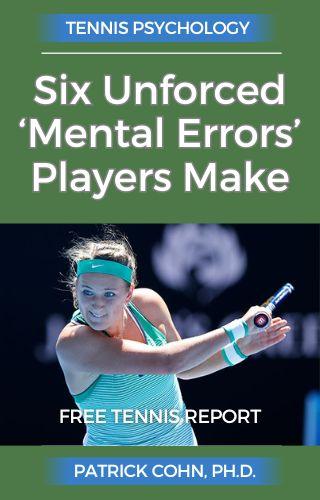 You'll discover:
How your tennis mind can be your best or worst asset on the court.
If you are using your tennis mindset effectively between points.
How frustration and dwelling are you worst enemy.
Learn the important mental game of tennis skills you need to master to boost your confidence and performance!
Please enter your first name and email below to access your FREE mental game of tennis report:
© 2023 Tennis Psychology by Peak Performance Sports | 888-742-7225