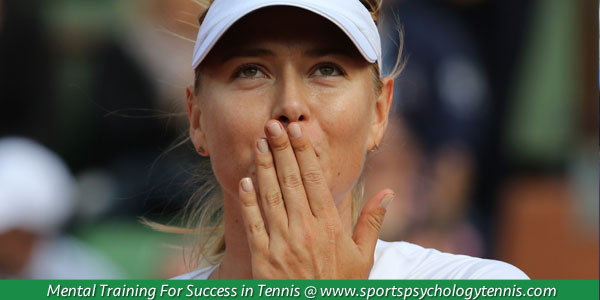 Federers Big Win
To end the 2010 ATP Tennis season, Roger Federer faced off against Rafael Nadal in the finals at the ATP World Tour Championships. The Federer-Nadal rivalry has been built up over the years, with 21 meetings in previous tournaments.
A win for Nadal would have left many people convinced that he had eclipse Federer for good, but if you're a fan of the game you hoped that Federer could pull through to keep the rivalry alive. Federer saved his best tennis for the end of the year, winning his fifth season-ending title, 6-3, 3-6, 6-1.
Tennis just wouldn't be the same without the rivalry between two of the sports greatest athletes, but critical lapses in Federer's performance this season suggested that he might not be the player he was two or three years ago.
Many people were beginning to question Federer's form, mental status and future as a dominant player in the sport. He delivered a convincing win to prove he's back in form. Federer won 92 percent of the points played on his first serve, and lost only 13 points on serve in the entire match.
Mid-season Federer knew he had to regain confidence in his game, focus on winning one match at a time, and play aggressive tennis.
"I had to regain some confidence. That only comes through winning matches. After having somewhat of a disappointing clay at Halle, Wimbledon stretch, where I wasn't able to win any tournaments, maybe didn't play some of my best tennis, played a bit passive, it was important, once the hard court season came around, that I was able to pick up my game, start moving better, start feeling well physically and mentally," said Federer.
This approach helped Federer perform with renewed confidence needed to defeat Nadal in the final match.
"I always believe in having a plan from start to finish. Like at the first match I came out and played against Ferrer, I think I always stayed true to how I wanted to play. It was the same thing I did against Rafael," said Federer.
When you experience a set back on the court or lose a set it is important to stay positive and committed to your game plan. This will help you stay true to your strengths and finish the match strong. After dropping the second set, Federer remained positive and focused on sticking to his game plan.
"Even though I lost the second set, I'm really happy the way I stayed positive throughout the match today and perform at a high level," said Federer..
With his win Federer set things up for an exciting start to the 2011 season. Nadal looks to complete a "Nadal Slam," and Federer looks to reclaim his hold at the top of the sport. Their rivalry is a gift that will keep giving back to the game of tennis, and Federer believes he will continue to be a worthy opponent.
"I'm happy I ended this season on a good note. I've won five titles, won a slam. Everything was there. That obviously makes me very positive for next year, I believe I can have another great season in 2011, which is important to feel," said Federer.
---
Boost Your Self-Confidence and Focus with Expert Mental Game Coaching Tennis Mindset
Learn how to boost your mental game of tennis and develop the confidence of a champion quickly and effortlessly with tennis mental game coaching!
If you're not performing up to your potential in matches, most likely your mental game is holding you back. Are you so frustrated with your performance you feel like giving up? Does your confidence evaporate when you play in tournaments? Are you tired of working hard in practice and not getting any results in matches?
We can help you uncover the beliefs and attitudes that keep you from performing to your potential.
Complimentary 15-Minute Coaching Session
Call Us Today to Schedule Your Free 15-Minute Session.
Find Out How You Can Benefit From One-on-One Mental Coaching!
888-742-7225 | 407-909-1700
Please contact us today to learn how mental coaching works and to request pricing on all mental training programs for tennis players. Complete the form below to contact us via email or call us toll-free at 888-742-7225