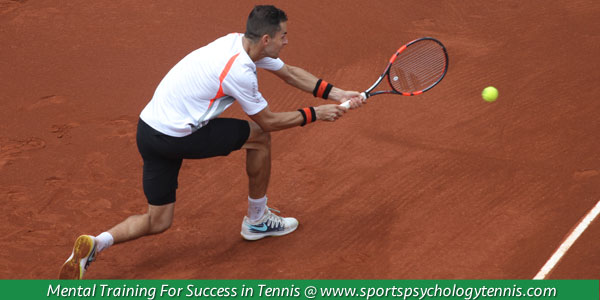 After Roger Federer self-destructed  and lost to Tommy Robredo at the 2013 US Open, he did not make any excuses for his lose. He answered all the questions from the media. According to Federer, the loss was not due to the court change, preparation, humidity, or prematch emotions. He was actually looking forward to the match.
He got off to a slow start to the match, which is typical for Federer in many matches. Let's face it, it takes a while to get his engine running smooth. And when he's running and all cylinders, he's awesome to watch and hard to beat. But he was miss-firing. I've never seen him miss so many easy balls.
He might have been waiting for the crowd to get behind him, but it never happened until it was too late in the third set. "I could take advantage of maybe the fact that people were really going to get behind me, make it a great atmosphere. But unfortunately, you know, I didn't show the game that they could really get into it and excited about. That's how it goes sometimes," Federer said after the match.
When asked if it was a mental game issue in his post-match interview, such as confidence, emotions, or nerves, he said, "Confidence does all these things. It takes care of all the things you don't usually think about, you know." Confidence is a cure-all for what ails tennis players. When you are fully confident, hit's harder to get nervous, upset with yourself, or afraid to hit your shots with authority.
Did Federer self-destruct? According to him, he did beat himself. "I feel like I beat myself, without taking any credit away from Tommy. Clearly he was making sure he was making many balls. It was up to me to make the difference and I couldn't. I kind of self destructed, which is very disappointing, especially on a quicker court."
Was Federer's problem a lack of confidence? Was he frustrated with his performance? Was he slower on the court? Or did Tommy Robredo just play out of his mind? Maybe it was a combination of all of these? And tennis players are human—sometimes you just have a bad day on the court.
We know that people expect Federer to be in the semis or finals, and when he loses, the questions start: What's wrong with Federer? "The story of my life: when I lose, people are shell-shocked to see me play this way. If I win, it's the best thing. Yeah, I can see that. But there's no doubt about it, I'm trying hard out there trying to make it work. Sometimes it just doesn't happen."
Is Federer going to lose confidence in his game after this loss? I hope not. Do you lose confidence after a losing to a player you were expected to beat? Confidence can be fragile for many players I work with. They ride the confidence roller coaster when they step on the court.
Instead of losing confidence after a loss, use the experience to help you assess your game and improve for the next time. I know Federer will do this.