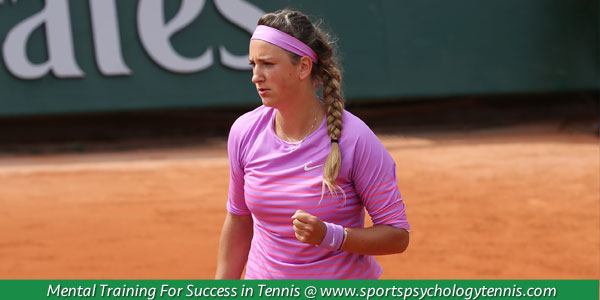 Overcoming Expectations to Win
In an astonishing upset in this year's US Open, No. 43 ranked Roberta Vinci defeated No. 1 Serena Williams in the Semifinals. Although the victory seemed to be something as of a miracle to those viewing, sports psychology suggests a greater reason behind the win.
Entering her match with Williams, Vinci had no expectation of winning. After the match, Vinci said, "Maybe if yesterday told me, 'OK, tomorrow you can win against Serena,' I say, 'Come on.'"
Without anticipation, Vinci entered the match with the sole goal of having fun while facing a legendary opponent.
According to sports psychologists, it was exactly this attitude that allowed Vinci to succeed. Her lack of self-imposed pressure allowed Vinci to thrive in the match.
As athletes, when you perform with high expectations, you may actually be increasing your stress levels and hindering our natural ability.
When we allow our high expectations to increase stress, we put ourselves in a much worse situation than one with no expectations at all.
According to New York sports psychologist Jonathon Fader:
"It's sort of practicing the act of not caring while actually caring 100 percent. You have to be able to care so much about the process but not care about the results to be an exceptional athlete."
Vinci seemed to master this skill in her U.S. Open success against Williams. Vinci played simply for the love of the game she had been playing her whole life. She had no regard for the outcome of the match, but was passionate and driven to play the game she loved to the best of her ability.
As a competitive athlete, it can be very difficult to commit fully to a game without focusing on the prospect of a win. However, if you saw they match, this is the very mindset that can bring athletes the most success.
Her lack of expectation also allowed Vinci a great amount of focus throughout the game. When asked about her strategy, Vinci responded that she had been thinking, "Don't think-just run." Ignoring the intimidation of her opponent and focusing solely on each point, Vinci was able to approach the match with excitement rather than fear.
Playing without expectations and fear helped Vinci take down the giant of women's tennis.
A few tips for developing a pressure free mindset during competition are as follows:
Focus solely on the match. Focus all of your energy on playing to the best of your ability rather than the end goal of a win. This will ensure you do not waste energy on stress.
Let go of expectations about how should win and who should lose based on seeding or ranking. Play to your strengths instead.
Check Out Our Video of the Week, How Athletes Can Overcome Tentative Performances!
---
Boost Your Self-Confidence and Focus with Expert Mental Game Coaching Tennis Mindset
Learn how to boost your mental game of tennis and develop the confidence of a champion quickly and effortlessly with tennis mental game coaching!
If you're not performing up to your potential in matches, most likely your mental game is holding you back. Are you so frustrated with your performance you feel like giving up? Does your confidence evaporate when you play in tournaments? Are you tired of working hard in practice and not getting any results in matches?
We can help you uncover the beliefs and attitudes that keep you from performing to your potential.
Complimentary 15-Minute Coaching Session
Call Us Today to Schedule Your Free 15-Minute Session.
Find Out How You Can Benefit From One-on-One Mental Coaching!
888-742-7225 | 407-909-1700
Please contact us today to learn how mental coaching works and to request pricing on all mental training programs for tennis players. Complete the form below to contact us via email or call us toll-free at 888-742-7225