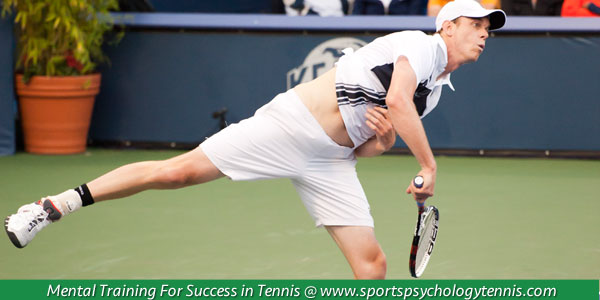 Playing Beyond Your Comfort Zone
Andy Murray's performance at Wimbledon hasn't disappointed fans. The Scot came out with both guns blazing to dismantle Stanislas Wawrinka in the 4th round in a thrilling five-setter 2-6, 6-3, 6-3, 5-7, 6-3.
Not to mention that a Brit hasn't won Wimbledon for 73 years since Fed Perry in 1936. Murray isn't worried about carrying the hopes of a nation on his shoulders. He believes he can win Wimbledon.
"I said at every tournament I play I go in with the mentality that I'm gonna win the tournament. I think if you don't, then when you get into a winning position, you know, you get nervous or you're not sort of expecting it. You know, sometimes that can, I don't know, get to you mentally," said Murray.
Andy Murray is all about not playing to your comfort zone. When you play to a comfort zone, you expect a certain result. You might expect to lose against a player seeded higher than you.
When you are playing better than expected (such as leading against the player seeded higher than you), you start to tighten up, try to avoid mistakes and sit on your lead. When you do that, chances are, your lead will slip away and you start to lose confidence. Against an experienced player, regaining that momentum may be an uphill battle.
What's the solution to playing beyond your comfort zone?
Andy Murray suggests you believe in your skills.
"I think if you go into every match believing you can win and giving it your best shot, then, you know, you're not gonna be totally shocked if you get to that position where you're serving for the match or whatever," said Murray.
Approach each match without expectations, but with high confidence. It doesn't matter that your opponent beat you three times before or your opponent's seeding at the tournament. What matters is the current match, shot and strategy.
When you're in a position to win the match, the key is to play freely and continue to go for your shots.
---
Boost Your Self-Confidence and Focus with Expert Mental Game Coaching Tennis Mindset
Learn how to boost your mental game of tennis and develop the confidence of a champion quickly and effortlessly with tennis mental game coaching!
If you're not performing up to your potential in matches, most likely your mental game is holding you back. Are you so frustrated with your performance you feel like giving up? Does your confidence evaporate when you play in tournaments? Are you tired of working hard in practice and not getting any results in matches?
We can help you uncover the beliefs and attitudes that keep you from performing to your potential.
Complimentary 15-Minute Coaching Session
Call Us Today to Schedule Your Free 15-Minute Session.
Find Out How You Can Benefit From One-on-One Mental Coaching!
888-742-7225 | 407-909-1700
Please contact us today to learn how mental coaching works and to request pricing on all mental training programs for tennis players. Complete the form below to contact us via email or call us toll-free at 888-742-7225