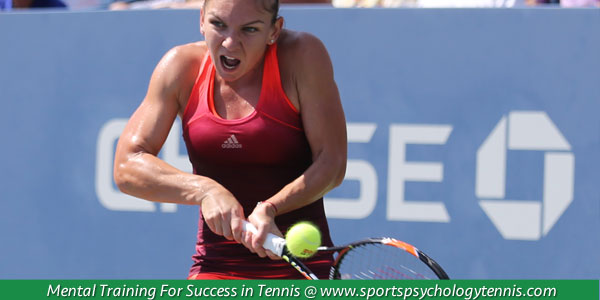 Regaining Confidence After a Loss
Jelena Jankovic fell to American qualifier, Melanie Oudin in the third round of Wimbledon 6-7, 7-5, 6-2. Jankovic attributed her unexpected loss to the heat, making her feel exhausted and dizzy.
No matter if you are playing under tough conditions or aren't playing your best tennis, losing can be hard to accept. No tennis player likes to lose. After losing a match, you might become frustrated, which can cause you to lose confidence and motivation.
You won't play every match perfectly. And you won't win every match either. Losing is part of the game. For Jankovic, losing becomes an opportunity to improve her game.
"But, you know, every time you lose, it's of course disappointing. Nobody likes to lose. It's tough to accept losses, but you just have to try to learn, you know, from the losses. And I think from losses you learn much more be when you're winning," said Jankovic.
Losing can give you an opportunity to find out which parts of your game needs improvement.
If you win a match, you might not look at why you won or what you need to work on. If you lose, you'll want to get better, which may mean working on your weaknesses.
It's easy for you to beat yourself up after a loss or be overly-critical of your performance. This doesn't help your confidence. You should wait until your negative emotions about the match subside, which could be 20 minutes later or the next day.
Then, look at your performance objectively. You'll want to think about what you did well during your match.
You might notice that your forehand down the line got you out of trouble or that you executed your strategy well. You'll also want to assess parts of your game you have improved such as your backhand slice or the placement of your second serve. When you think about what you did well, this can help boost your confidence.
You'll also want to look at what you didn't do well.
Where did you lose most of your points? What was your opponent's strategy?
For example, you might notice that your opponent's strategy was to bring you into the net and lob over your head. You'll want to find the weak areas of your game and structure your practice to work on those weaknesses.
The bottom line is that losing is part of sports. Instead of getting upset and losing confidence, you can look at your losses as opportunities to learn and improve your game.
---
Learn Proven Mental Game Strategies To Perform Your Best On The Court!
Are you (or your players) performing up to your ability in competition?
Do you bring your best and most confident game to matches?
Successful tennis players have learned how to perform with ultimate confidence in tournaments.
If you are ready to improve your mental toughness and perform with ultimate self-confidence in matches, Tennis Confidence: Mental Toughness For Tournament Players can help you do this!
Use Tennis Confidence to help boost your mental toughness in tennis and discover powerful and proven mental game strategies that have helped professional athletes win!
Tennis Confidence: Mental Toughness For Tournament Players
What are mental game customers saying?
"Thank you for all the knowledge, tools, material, and guidance you have given me throughout this course. It was truly a great experience. I am looking forward to integrating this mental training system not only to students at the club, but as well bring this wonderful education outside to athletes that truly are committed, and strive towards reaching their peak performance."
~Tim Whitehead, Head Tennis Professional, MGCP
---
Download Our Free Tennis Psychology Report!

Discover if you are making one or more of these "costly" unforced mental game errors during matches!
Download our free Tennis Psychology Report:
Six Unforced 'Mental Game' Errors Tennis Players Make Between Points
You'll discover:
How your mind can be your best or worst asset on the court.
If you are using your mind effectively between points.
One strategy that can help you let of go the last point.
The top mental game skills you need to master to boost your confidence and performance between points.
Click here to download your FREE report today: Six Unforced 'Mental Game' Errors Tennis Players Make Between Points
What are tennis players saying?
"Danielle did really well with controlling her emotions during the matches today. We were very proud of her for not showing her frustrations during the match; I think that was a big accomplishment. She really looked in control of her emotions even when she double faulted or made mistakes. The changes we saw on Danielle's behavior in less than 24 hours were AWESOME! Thank you for your guidance!"
~Jennifer Alamo, Tennis Parent
---
Boost Your Self-Confidence And Focus With Expert Mental Game Coaching!
Master mental game coach Dr. Patrick Cohn can help you overcome your mental game issues with personal coaching.
You can work with Dr. Patrick Cohn himself in Orlando, Florida or via Skype, FaceTime, or telephone. Call us toll free at 888-742-7225 or contact us for more information about the different coaching programs we offer!
What are our mental coaching students saying?
"Maggie had such a great weekend. As always, after she works with you she just seems more grounded and focused. She's less likely to look around and get distracted during her match. She's more focused on one point at a time. Also, as a parent, I've learned to encourage her process goals and not outcomes. Consequently, she played well and won her first doubles match, upsetting a seeded team in a really really close match!"
~Katherine Johnson Cannata, Maggie's mother