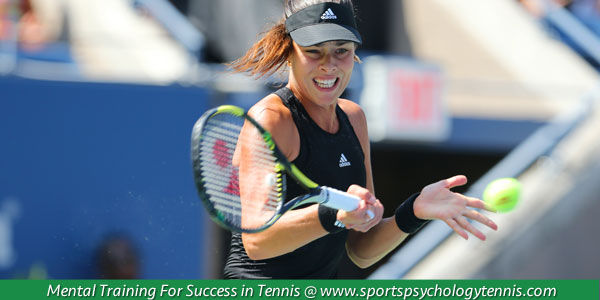 Is Pressure An Advantage or Disadvantage?
Pressure can be both an advantage and disadvantage for your game depending on how you interpret the pressure. Some tennis players thrive under pressure, whereas other players fold under pressure.
Serena Williams thinks pressure is harmful to her game. Williams played her first tournament after a long layoff at the Italian Open this week. She struggled to find her groove, but was able to come out with a win beating Andrea Petkovic 6-2 3-6 6-0.
"I went in there thinking I can win or I can lose. You never know what can happen and I didn't put too much pressure on myself. I got off to a little bit of a slow start, but it was good and I was able to fight it off," said Williams.
Self-impossed expectations are often a source of pressure for athletes. You can set the bar so high that it's very hard to achieve. Expectations are synonymous with pressure because they cause you to focus on the outcomes and lose focus in the moment.
What's the solution?
First, you want to understand what strict expectations you place on your game. Some players expect to have a perfect match, not make any errors, or never double fault, for example.
What happens when you don't perform up to your expectations?
A sudden lose of confidence, in many cases.
Once you pinpoint your expectations, you'll want to discard them. You simply note your have expectations and focus instead on something more helpful to your game. You'll want to focus on smaller objectives or mini-goals during your match, such as to have quick feet.
The goal is to replace your expectations with smaller goals that help you focus on expecution instead of results.
You might concentrate on a strategy or picking a target. Please don't judge how well you are accomplishing your mini-goals. Your process goals help you focus in the moment, and are not intended to help you judge your performance during the match.
Your Tennis Psychology Tip For Today
Let go of pressure-packed expectations so you can perform free of pressure. Set smaller goals to help you focused on what's important to playing one point at a time.
---
Boost Your Self-Confidence and Focus with Expert Mental Game Coaching Tennis Mindset
Learn how to boost your mental game of tennis and develop the confidence of a champion quickly and effortlessly with tennis mental game coaching!
If you're not performing up to your potential in matches, most likely your mental game is holding you back. Are you so frustrated with your performance you feel like giving up? Does your confidence evaporate when you play in tournaments? Are you tired of working hard in practice and not getting any results in matches?
We can help you uncover the beliefs and attitudes that keep you from performing to your potential.
Complimentary 15-Minute Coaching Session
Call Us Today to Schedule Your Free 15-Minute Session.
Find Out How You Can Benefit From One-on-One Mental Coaching!
888-742-7225 | 407-909-1700
Please contact us today to learn how mental coaching works and to request pricing on all mental training programs for tennis players. Complete the form below to contact us via email or call us toll-free at 888-742-7225