Confidence for Teens in Tennis
In this tennis psychology video, you learn how to start the point out correctly so you are not giving your opponent the advantage.
Many tennis players struggle with playing tentatively early in the match because of fear of making mistakes. It is important to take your practice strokes to competition. Overcome your fear of failure to perform at your best.
If you play tentatively at the start of the point, you will not perform your best. Watch the video and learn how to be more aggressive at the start of each point and how to start the point and play your best tennis.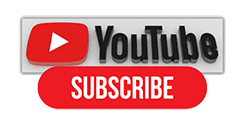 Related Tennis Psychology Videos:
*Subscribe to The Tennis Psychology Podcast on iTunes
*Subscribe to The Tennis Psychology Podcast on Spotify
---
Tennis Confidence 2.0 NEW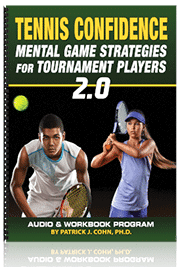 This "Tennis Confidence: Mental Game Strategies for Tournament Players" is Dr. Cohn's program to help tennis players, coaches, and instructors improve the mental game of tennis is just 8 easy to learn sessions. Tennis Confidence: Mental Game Strategies for Tournament Players Audio and Workbook program is ideal for any junior, collegiate, and tour professional player. Tennis coaches and instructors would also be wise to teach the strategies "Tennis Confidence."
Tennis Confidence is a complete mental training program developed Dr. Cohn. You learn the same strategies Dr. Cohn teaches his personal students to help them improve mental toughness and consistency – from managing unrealistic expectations to coping with perfectionism. Read more about Tennis Confidence Program>>
---
Mental Game Coaching for Tennis
For athletes who want faster results with their mental game. Get one-on-one mental game coaching from certified mental performance coaches and mental training experts at Peak Performance Sports!
Join a coaching program from anywhere in the world via Skype, Phone, Zoom, or FaceTime or get face-to-face in Orlando, Florida.
One-on-one mental coaching is the fastest and most effective method to improve your mental game, boost your performance, and make lasting changes. We have a variety of mental coaching programs to choose from. Please call us at 888-742-7225 with your questions.
Coaching Packages Start at $600 a month including 4 sessions per month, two AMAP mental game assessments, and Mental Edge Workbooks.
Or Call: 888-742-7225