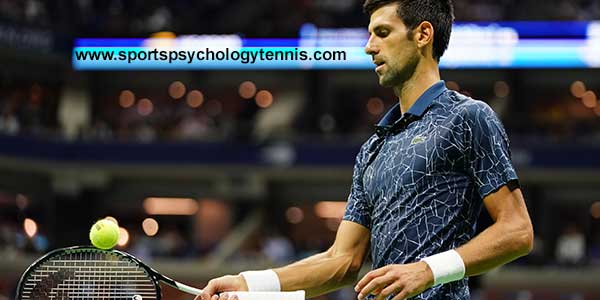 Do you see criticism as negative?
Feedback is necessary to help tennis players improve their skills and performance. Without feedback, progress will be slow.
To grow as an athlete, it is essential to determine which messages or critiques are beneficial and which criticisms are unproductive. Too often, the message gets thrown out with the messenger due to the tone and delivery of the feedback.
Unfortunately, you have no control over how someone gives you feedback. Maybe your coach is not proficient in providing constructive criticism.
Maybe, your teammates or parents feel they are motivating you or giving you sound advice but are unaware of how they deliver the message.
You can probably think of a time when your coach was upset with you after a match. You worked on your first serve for weeks, but still, you had several foot faults during the match.
As you walked off the court, your coach told you, "We worked on this all week, and you are still making the same mistakes. You should have won today's match. You need to set up an inch further back for your serve."
The feedback is simple: set up an inch further back for your serve. However, to find constructive feedback, you must sift through the other extraneous, implied, and non-productive messages such as, "You should have won today" or "Why do you keep making the same mistakes?"
Learning how to receive criticism and sift through the messages is essential to maintain motivation, positive feelings, and stable confidence.
Before the 2023 Australian Open, WTA player Emma Raducanu addressed criticisms of her previous coach Dmitry Tursunov. Tursunov commented that Raducanu consults with "too many voices."
Raducanu dismissed the criticisms of her previous coach Dmitry Tursunov as opinion, stating she is the deciding factor as to what feedback she takes heed of.
RADUCANU: "I think that the way I have been brought up, I have always had quite a lot of people around me. And it's more just been me picking and choosing what I want to take and what I want to leave. I don't really think [it's] anything out of the ordinary. He [Tursunov] can say what he thinks."
Not everyone is skilled in providing objective feedback. Sometimes, criticism is just criticism. To lift your game, you need to become proficient in objectively sifting through feedback and finding the messages that will produce positive results.
Feedback or constructive criticism is essential to improve and reach your potential. So it is crucial to learn how to separate constructive insight from negative judgments.
Instead of focusing on how the message was delivered, sift through the messages. Ask yourself:
What is the main message?
Is this feedback useful for me?
How can this feedback improve my play on the court?
How can I apply this feedback in practice to improve performance in matches?
Remember, you cannot control who delivers the message or how it was delivered. However, you can control how you receive the message and what you do with the feedback once it is received.
---
Related Tennis Psychology Articles
*Subscribe to The Tennis Psychology Podcast on iTunes
*Subscribe to The Tennis Psychology Podcast on Spotify
---
Improve Your Mental Game for Tennis
Tennis Confidence 2.0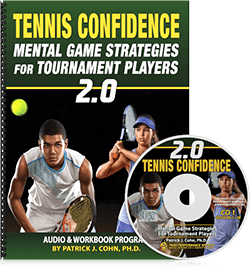 "Tennis Confidence: Mental Game Strategies for Tournament Players" is an audio and workbook program to help tennis players, coaches, and instructors improve the mental game of tennis is just 10 easy to learn sessions. Tennis Confidence: Mental Game Strategies for Tournament Players Audio and Workbook program is ideal for any junior, collegiate, and tour professional player. Tennis coaches and instructors would also be wise to teach the strategies "Tennis Confidence."
Tennis Confidence is a complete mental training program developed Peak Performance Sports. You learn the same strategies Dr. Cohn teaches his tennis players to help them improve mental toughness and consistency – from managing unrealistic expectations to coping with perfectionism.
Read more about Tennis Confidence Program>>