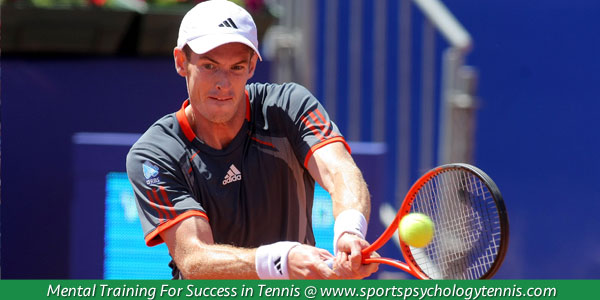 Improving Tennis Match Focus
Do you get sidetracked by distractions that happen during matches, such as an argument in an adjacent court or a bug pestering you?
I call these distractions external distractions. They can happen grab your attention and hurt your focus during a match.
I recently received a question about how to handle distractions during tennis matches from a junior player in California…
"How do I learn how to focus on the right things? For instance, when I am in a match, I tell myself that I should not think about distractions (like gnats buzzing around my head), but I can't get it out of my head. Since I told myself not to think about this, this is all I think about and my game suffers."
What's the problem here?
This tennis player thinks too much about avoiding distractions. When you think about how not to be distracted on the court, what are you thinking about? Right, the distraction, itself.
You can separate everything you think about during a match into two categories:
Stuff you think about that helps you execute your shots and play good tennis.
Stuff you think about that does not help you play well and is distracting to your mission.
"Just don't think about the bug, just don't pay attention to the bug," you say to yourself. If you are trying not to think about the bug flying around your head, what are you focused on? Exactly, the bug!
You never what to think about avoiding distractions when playing…
Instead, you want to think about what performance cues will help you execute shots.
For example, during a serve, you want to focus on these cues:
planning the serve
seeing a good serve in your mind
proper set up and your routine
proper ball toss
trusting your stroke
You don't want to give attention to the external distractions around you by trying to block them out of your mind!
Here's the trick: external distractions fade into the background when you give 100% focus to the performance cues that help you execute your shots!
So, don't try to avoid or block out distractions. Instead, focus 100% on executing your strokes and game plan.
If you want to learn all my mental game of tennis strategies, check out my new CD program:
"Tennis Confidence: Mental Toughness for Tournament Players"
---
Boost Your Self-Confidence and Focus with Expert Mental Game Coaching Tennis Mindset
Learn how to boost your mental game of tennis and develop the confidence of a champion quickly and effortlessly with tennis mental game coaching!
If you're not performing up to your potential in matches, most likely your mental game is holding you back. Are you so frustrated with your performance you feel like giving up? Does your confidence evaporate when you play in tournaments? Are you tired of working hard in practice and not getting any results in matches?
We can help you uncover the beliefs and attitudes that keep you from performing to your potential.
Complimentary 15-Minute Coaching Session
Call Us Today to Schedule Your Free 15-Minute Session.
Find Out How You Can Benefit From One-on-One Mental Coaching!
888-742-7225 | 407-909-1700
Please contact us today to learn how mental coaching works and to request pricing on all mental training programs for tennis players. Complete the form below to contact us via email or call us toll-free at 888-742-7225