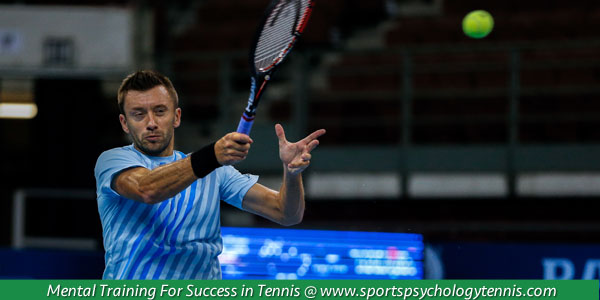 How to Be Successful Without Winning
Winning and succeeding are often used interchangeably by many athletes.
Most athletes and teams gauge their level of success by their win-loss record.
Winning tends to dictate how athletes view and feel about themselves. If you win, you feel good and have a greater sense of worth as an athlete. When you lose, you feel horrible and, even worthless at times.
Is it possible to be successful without winning?
Is it possible to feel a sense of accomplishment and pride even if you didn't come out the victor?
Well, there can only be one winner but success is open to everyone. Success is a self-measurement; how well performed instead of how well one played against an opponent.
There is one big distinction between winning and success which is:
Winning requires a lot of variables outside of your control to come together in just the right combination (your opponent's level of play, competition conditions, your physical health, etc)
Success is focused one factor within your direct control… YOU!
Success requires a mindset that allows you to focus on your game, push through the duration of a competition, mentally rebound from the adversity with a contest and emotionally react in a positive manner as you compete.
If you can find success even in defeat, you will be able to hold your head high, maintain confidence and enhance motivation knowing that you pushed yourself to your limit.
Success builds emotional momentum that pushes you to continue to search for ways to improve your game.
Jo-Wilfried Tsonga entered the 2015 Shanghai Rolex Masters ranked 16th in the world. Tsonga beat Rafael Nadal in the semifinals, 64, 06, 75 for the opportunity to face No.1 ranked Novak Djokovic. Djokovic has been a dominant force in men's tennis winning over 82% of his matches including beating Tsonga 62, 64 at the 2015 Shanghai Masters finals.
Even though Tsonga was outscored, he viewed his performance as a success. In fact, Tsonga moved up to 10th in the rankings.
TSONGA: "For me what is important today is to play good tennis. I'm really happy with the week I did… I'm very satisfied. Yeah, you know, to come back at your best level, it's always a long process. I'm happy today to be back really close to the top 10. It gives me energy, you know, to continue to work hard and try to achieve other good things."
Success is a process where you consistently put forth your best effort, look for ways to improve your game and have the mindset to compete no matter the odds.
The results will be about what they should be but the effort you put forth is totally up to you and it's that effort that determines your level of success.
Strategy for focusing on success rather than winning:
Of course you want to win, that goes without saying. But it is easy to get caught up in the end score.
When you evaluate your performance, you need to objectively look at other factors: how hard you fought for points, how focused you were at critical moments or how quickly you bounced back from mistakes.
If you find successes, like Tsonga, it will provide you fuel to continue to work hard and try to achieve other good things.
Check Out Our Video of The Week, Fear of Failure and Mental Toughness in Sports!
---
Learn Proven Mental Game Strategies To Perform Your Best On The Court!
Are you (or your players) performing up to your ability in competition?
Do you bring your best and most confident game to matches?
Successful tennis players have learned how to perform with ultimate confidence in tournaments.
If you are ready to improve your mental toughness and perform with ultimate self-confidence in matches, Tennis Confidence: Mental Toughness For Tournament Players can help you do this!
Use Tennis Confidence to help boost your mental toughness in tennis and discover powerful and proven mental game strategies that have helped professional athletes win!
Tennis Confidence: Mental Toughness For Tournament Players
What are mental game customers saying?
"I want to let you know that your Tennis Confidence CDs have been extremely helpful to me. I listen to them in the car, and the program is helping me overcome a lifetime of tournament performance anxiety. Thank you!"
~Wing Wu

---
Download Our Free Tennis Psychology Report!

Discover if you are making one or more of these "costly" unforced mental game errors during matches!
Download our free Tennis Psychology Report:
Six Unforced 'Mental Game' Errors Tennis Players Make Between Points
You'll discover:
How your mind can be your best or worst asset on the court.
If you are using your mind effectively between points.
One strategy that can help you let of go the last point.
The top mental game skills you need to master to boost your confidence and performance between points.
Click here to download your FREE report today: Six Unforced 'Mental Game' Errors Tennis Players Make Between Points
What are tennis players saying?
"Dr. Cohn, one of my goals is to become a world-class-coach, There are a few coaches from the US who inspired me the most-John Wooden, Son Shula, and Pat Riley. After working with you, I now also list your name among the most influential coaches in my field!"
~Franz
---
Boost Your Self-Confidence And Focus With Expert Mental Game Coaching!
Master mental game coach Dr. Patrick Cohn can help you overcome your mental game issues with personal coaching.
You can work with Dr. Patrick Cohn himself in Orlando, Florida or via Skype, FaceTime, or telephone. Call us toll free at 888-742-7225 or contact us for more information about the different coaching programs we offer!
What are our mental coaching students saying?
"Since you last worked with AJ in early September, his National ranking has improved from 349 to 148. His tournament record at one point, since talking with you was 17-4, with 3 of the 4 being in third sets or tiebreakers and 2 of those matches being the same player, whom he has since beaten (you may recall he was on an 0-9 losing streak when we contacted you). His tie-breaker record is at least 90% through last weekend when he won the 18s District tournament with a semi and final match tiebreak win. Your help has definitely improved AJ's results and his on-court demeanor has substantially improved."
~Dawn Woodman, A.J.'s Mother