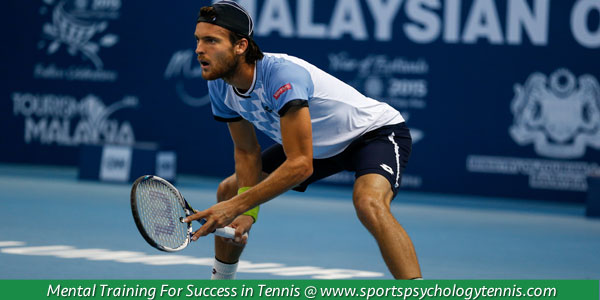 Harnessing Your Momentum in Matches
Tennis is a game of momentum. You've probably at some point lost or stolen momentum from an opponent during a match and it changed the outcome of the match. Happens every day in tennis and other sports.
Momentum is all about confidence, and in tennis players can use the power of momentum to turn around the final outcome of a match. When you have momentum on your side, you feel like everything going for you. You play with more confidence and momentum helps you to maintain confidence.
Novak Djokovic used momentum to defeated Rafeal Nadal 6-4, 6-4 in the finals at the Italian open, extending his winning streak to 37 matches in 2011.
"Matches between the top players are always very close, and, you know, obviously everybody's hitting the ball well. Everybody is physically fit and practicing hours and hours every day. But, if you have the mental ability to stay strong, stay patient and confident and just have belief in the right moments, then you get a win, you know. So that's what makes the difference," said Djokovic.
Djokovic's current winning streak is only five matches short of John McEnroe record-breaking run of 42 wins that he recorded in 1984.
"Given that there's more competition, more athleticism and deeper fields now, I'd say his record is even more impressive than mine," said McEnroe.
Djokovic attributes his streak to high levels of confidence, a strong mental game, and being able to harness momentum.
"The bottom line is that this is a very mental game. Confidence is probably the most important. And if you have momentum, you want to try to keep that momentum going, keep that confidence rolling for you. You know, that's why the streak is there," said Djokovis.
However, setback such as the referee making a bad call or losing a couple key points in the match can cause you to lose momentum quickly. When this happens, it's hard for players to regain momentum. Negative momentum causes you to have doubts, think negatively, and dwell on the previous mistakes or setback. This makes it much harder for you to regain momentum.
How can tennis players keep momentum during matches?
To maintain momentum in tennis, you should continue to play the game that helped you get momentum — maybe that was an aggressive style of play or maybe a consistent style of play. Continue to play fearless tennis.
Most changes in momentum happen when you get a lead in the match and you try to hold onto the lead. You don't want to protect your lead in the match or try not to blow the lead. Don't lose faith in your game if momentum changes. Be patient that you can snatch back momentum. But you may have to change your style of play or go back to what worked at the start of the match.
If you can harness momentum and keep it when you have the lead in a match, you'll be able to close out more matches and have bigger wins. If Djokovic can keep the momentum going, he'll supplant McEnroe's record of 42 matches in a row.
---
Boost Your Self-Confidence and Focus with Expert Mental Game Coaching Tennis Mindset
Learn how to boost your mental game of tennis and develop the confidence of a champion quickly and effortlessly with tennis mental game coaching!
If you're not performing up to your potential in matches, most likely your mental game is holding you back. Are you so frustrated with your performance you feel like giving up? Does your confidence evaporate when you play in tournaments? Are you tired of working hard in practice and not getting any results in matches?
We can help you uncover the beliefs and attitudes that keep you from performing to your potential.
Complimentary 15-Minute Coaching Session
Call Us Today to Schedule Your Free 15-Minute Session.
Find Out How You Can Benefit From One-on-One Mental Coaching!
888-742-7225 | 407-909-1700
Please contact us today to learn how mental coaching works and to request pricing on all mental training programs for tennis players. Complete the form below to contact us via email or call us toll-free at 888-742-7225