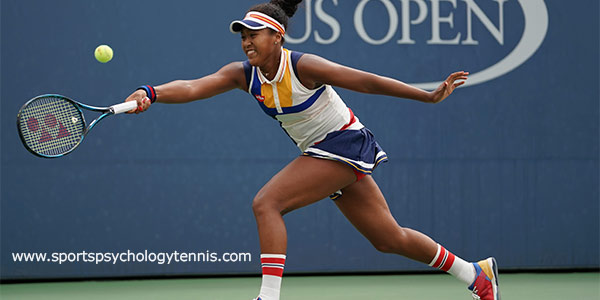 Finding Motivation Even in Adversity
What is your motivation for competing in tennis?
Are you motivated to win a tournament, beat a rival, climb the rankings, make the college tennis team or make a career out of playing tennis?
Long-term goals give you a target to work towards. They provide you with direction to guide your actions throughout your tennis career.
Even though long-term goals provide motivation, it is easy to lose sight of your target.
Obstacles, injuries, adversity, and tough times can break you down and deplete your motivation stores. When obstacles get thrown in your way, your focus can switch from your distant long-term goals to your overwhelming, seemingly insurmountable obstacles.
Think of motivation as fuel. Fuel gets you from Point A to Point B.
Unfortunately, you cannot fuel your tank once and expect to drive cross country. You need to continually fuel the tank. Likewise, you need to continue to fuel your motivation if you are to successfully arrive at your long-term goal.
Even professional tennis players need to fuel their motivational tanks on a daily basis to achieve their seasonal goals.
Twenty-two-year-old Naomi Osaka entered the 2020 US Open with two Grand Slam titles under her belt and looking to build her Grand Slam resume. Osaka faced Victoria Azarenka in the final and quickly lost the first set 1-6 in just 26 minutes.
It would have been easy for Osaka to fold, to pack it in and mentally move on to the next tournament. After all, being so far behind, staying motivated was practically impossible, right?
Not for Osaka. Instead, Osaka fueled her motivation by finding a reason to push onward.
Osaka's motivation was very personal. Of course, she wanted to add another Grand Slam to her name, but she also wanted to "not embarrass herself." In other words, Osaka wanted to show she is a competitor.
Osaka battled back and won the Open 1-6, 6-3, 6-3, her second US Open crown. The win gave Osaka three Grand Slam titles at the age of 22.
OSAKA: "For me I just thought it would be very embarrassing to lose this in under an hour and I just have to try as hard as I can and stop having a really bad attitude. I feel like two years ago I maybe would have folded being down a set and a break. But I think all the matches that I played in between that time shaped me and made me or forced me to mature more. I think definitely I'm more of a complete player now."
Motivation is personal. When you feed your motivation daily, not only does it help you work through challenges, it keeps you on track so you can accomplish bigger things.
How to Fuel your Motivation Daily
Define what motivates you. What keeps you coming back to practice every day?
For Osaka, it was proving to herself that she is a competitor and that she refuses to give up when far behind in a match.
What keeps you motivated to push through and push forward? Answering this question each day will fuel you mentally and physically.
---
Learn Proven Tennis Mental Game Strategies To Perform Your Best On The Court!
Are you (or your players) performing up to your ability in competition?
Do you bring your best and most confident game to matches?
I often hear players complain about the following problems when they play in matches…
"I get so tight or tense before matches that I can't think straight or have any rhythm in my game."
"I get so frustrated with hitting bad shots or with errors and it snowballs."
"I expect so much when I play that I unravel and lose confidence when the match does not go as planned."
"My confidence seems to disappear when I go from practice to matches and I don't know why."
Successful tennis players have learned how to perform with ultimate confidence in tournaments.
If you are ready to improve your mental toughness and perform with ultimate self-confidence in matches, Tennis Confidence: Mental Toughness For Tournament Players can help you do this!
Players: Learn how to take control of your confidence, focus your best, and win more close matches.
Parents: Help boost your junior tennis player's confidence for tournaments. Just load the program on your player's IPod!
Coaches: Boost your team's confidence using simple, proven mental strategies.
Instructors: Learn how to give your students the mental game advantage.
Use Tennis Confidence to help boost your mental toughness in tennis and discover powerful and proven mental game strategies that have helped professional athletes win!