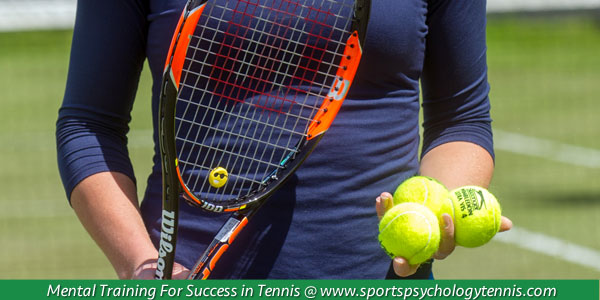 Parents: Supporting Young Tennis Players
Do you have a few last minute pointers for your kid before the big match on nailing that serve? Save it.
That's the best way to help your kids succeed, according to Junior Tennis Players' Preferences for Parental Behaviors, a study published by the Journal of Applied Sport Psychology.
Youth tennis players are affected by even subtle changes in support from their parents during matches, and benefit more from general encouragement and support than from technical advice before or during a match.
In the study, published last month, focus groups of competitive youth tennis players between the ages of 12 and 15 answered questions about parental involvement. The tennis players who participated in the study compete either regionally, nationally or internationally and train an average of 15 hours a week.
Tennis is unlike team sports in which individual players may blend in. Instead, individual players perform on a pedestal. For kids, that pedestal can be a demanding one that exposes flaws and weaknesses.
The kids said they benefited from supportive parents who focused on effort rather than performance.
"I hate when my parents they, they look at your first match and then they say, 'Oh your second match is this, and then your third . . .'" said one tennis player. "Like they expect you to win all the time."
The kids questioned also felt that advice from parents before or during a match was distracting. Only those whose parents had previously competed at a high level in the sport said they felt like they benefit from parental advice.
Practical advice does benefit youth, however. Kids felt that general advice and support such as match preparation (including diet, stretching and warming up) was by-and-large helpful.
The focus groups also concluded that parents who emphasize performance rather than effort only add to the stress level of youth. Those who worried about what their parents would say after a match suffered more during those matches, the focus groups said.
---
Related Tennis Psychology Articles
*Subscribe to The Tennis Psychology Podcast on iTunes
*Subscribe to The Tennis Psychology Podcast on Spotify
---
Improve Your Mental Game for Tennis
Tennis Confidence 2.0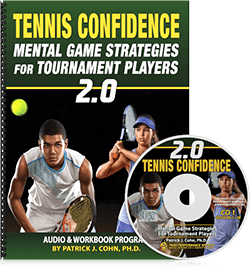 "Tennis Confidence: Mental Game Strategies for Tournament Players" is an audio and workbook program to help tennis players, coaches, and instructors improve the mental game of tennis is just 10 easy to learn sessions. Tennis Confidence: Mental Game Strategies for Tournament Players Audio and Workbook program is ideal for any junior, collegiate, and tour professional player. Tennis coaches and instructors would also be wise to teach the strategies "Tennis Confidence."
Tennis Confidence is a complete mental training program developed Peak Performance Sports. You learn the same strategies Dr. Cohn teaches his tennis players to help them improve mental toughness and consistency – from managing unrealistic expectations to coping with perfectionism.
Read more about Tennis Confidence Program>>