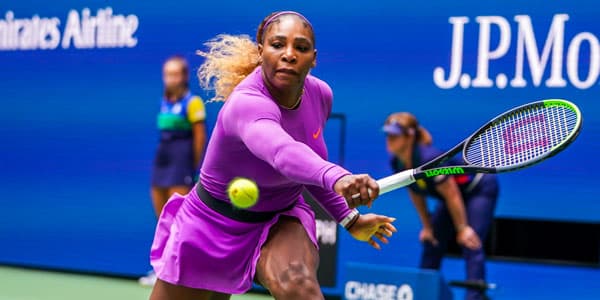 The Mindset to Learn From Your Mistakes
What effects do match-ending mistakes have on your confidence? For most tennis players, losing is difficult, but making a costly mistake late in a competition can hurt their confidence.
Small mistakes early in a match can still affect your confidence. However, costly mistakes late in match can be emotionally overwhelming. The negative emotional consequences of costly mistakes can have longstanding effects on confidence.
What can you do to minimize the effects of costly mistakes?
For one, you should realize that your reaction to mistakes affects your confidence and future performances.
Letting go and learning from mistakes requires a mindset that does not view mistakes as career-defining moments. Mistakes are merely a blip on the screen in your career.
When you view mistakes in this manner, you gain a sense of control and empowerment, allowing you to refocus and move forward.
Your response to losing will impact your confidence and future performance when you dwell on mistakes.
So, always keep in mind, mistakes don't define you. Mistakes can refine you.
Learning From Mistakes
The key is to grow and learn from mistakes rather than be self-critical about your performance…
Ask yourself, "Does this mistake define me as an athlete?" "What can I learn from this mistake?" "What can I do to prevent the same mistake from happening again?" "What can I work on in practice to improve my game?"
Working with a Mental Game Coach to overcome your personal triggers and develop composure strategies can improve your mental toughness. Contact us for more details about one on one mental game coaching.
---
Related Tennis Psychology Articles
*Subscribe to The Tennis Psychology Podcast on iTunes
*Subscribe to The Tennis Psychology Podcast on Spotify
---
Improve Your Mental Game for Tennis
Tennis Confidence 2.0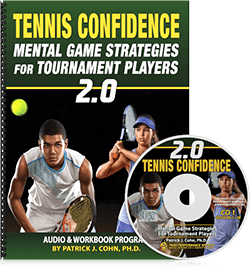 "Tennis Confidence: Mental Game Strategies for Tournament Players" is Dr. Cohn's program to help tennis players, coaches, and instructors improve the mental game of tennis is just 8 easy to learn sessions. Tennis Confidence: Mental Game Strategies for Tournament Players Audio and Workbook program is ideal for any junior, collegiate, and tour professional player. Tennis coaches and instructors would also be wise to teach the strategies in "Tennis Confidence 2.0."
Tennis Confidence is a complete mental training program developed Dr. Cohn. You learn the same strategies Dr. Cohn teaches his personal students to help them improve mental toughness and consistency – from managing unrealistic expectations to coping with perfectionism. 
Read more about Tennis Confidence Program>>