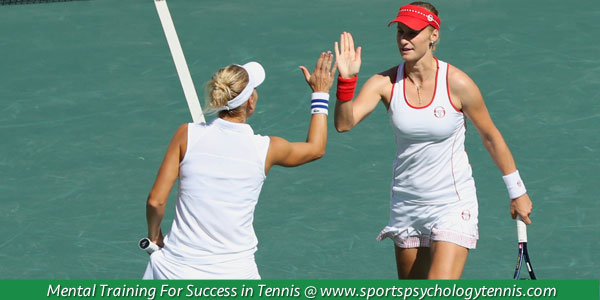 Mental Toughness In Big Matches
The story line: Rafael Nadal lost 7-6 (6), 4-6, 3-6, 7-6 (4), 6-2, to Fernando Verdasco on Tuesday and was eliminated in the first round of the Australian Open.
The bigger story: Fernando Verdasco, down 2 sets to 1, came from behind to win the last two sets of the match. What was amazing to watch was how he played the final set…
Verdasco was down 2-0 in the final set and it looked like Nadal was ready to steamroll. But Verdasco ripped off 6 games in a row to beat Nadal. When has this ever been done to Nadal?
"It's a hard and painful loss," Nadal said later. "He was playing amazing in the last set… more aggressive than me. He took more risks than me, and he won. Probably, he deserved."
What was the difference for Verdasco in the final set? Nadal was still grinding as hard as he could and you know he's not going to get tight.
"I just hit everything. I think I played unbelievable in the fifth set from the break," Verdasco said after the match.
One sign of mental toughness is the ability for a tennis player to change his tactics and go all in. He was obviously playing more aggressive, even when down in the match.
"Today, I was just like trying to be as aggressive as possible, but also not like so crazy," Verdasco said after hitting 90 winner on Nadal in the match.
The mindset of a power player like Verdasco is to go for winners on every shot or weak ball… If they go in, he's going to win a lot of points. If they go out, he'll pack his bags early.
"Sometimes if you do like what I did today, you put all the balls outside [the court], it's like, this guy's crazy. He just hits everything and he misses. But when they are going in, you play unbelievable."
Call it a last-ditch effort. Call it momentum. Call it go-for-broke mentality. The level of his play in the final six games of the match was incredible.
Even when missing easy balls, he didn't back down. He would continue to hit the ball as hard as possible. Nadal didn't even attempt to reach some of the shots—they were traveling so fast.
Verdasco said the difference between the balls going in and missing is so little, but can make a huge difference in the outcome of a match.
"Now because I'm here in this position, I will not change that. So I think from every match you can learn something," Verdasco said.
I would say the difference between having confidence or gaining momentum during the match can make a huge difference in the ball going in.
---
Related Tennis Psychology Articles
*Subscribe to The Tennis Psychology Podcast on iTunes
*Subscribe to The Tennis Psychology Podcast on Spotify
---
Improve Your Mental Game for Tennis
Tennis Confidence 2.0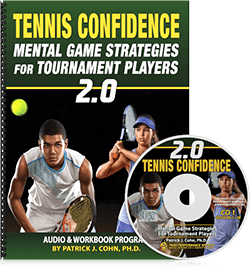 "Tennis Confidence: Mental Game Strategies for Tournament Players" is an audio and workbook program to help tennis players, coaches, and instructors improve the mental game of tennis is just 10 easy to learn sessions. Tennis Confidence: Mental Game Strategies for Tournament Players Audio and Workbook program is ideal for any junior, collegiate, and tour professional player. Tennis coaches and instructors would also be wise to teach the strategies "Tennis Confidence."
Tennis Confidence is a complete mental training program developed Peak Performance Sports. You learn the same strategies Dr. Cohn teaches his tennis players to help them improve mental toughness and consistency – from managing unrealistic expectations to coping with perfectionism.
Read more about Tennis Confidence Program>>