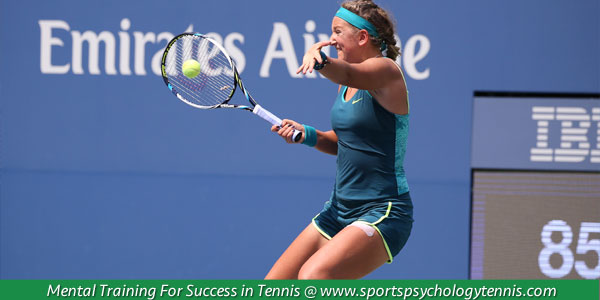 Developing a Winning Game Plan
Elena Dementieva's success at the Rogers Cup in Toronto hadn't been great – until now. Dementieva hadn't made it past the second round (besides her semi final loss in 2003) since playing on the professional tour. Putting her record aside, Dementieva was able to come out with a win against Sharapova, 6-4, 6-3.
Dementieva almost let the first set slip away with a 4-1 lead, where she was broken twice. Dementieva broke back to take the lead and the set 6-4.
"Sometimes you have to find a winning way when something goes wrong, and that's what happened today. I was not playing at my best, but I was able to find a winning way."
When something goes wrong, some players panic, lose confidence, or fix their stroke or fold under pressure.
What can go wrong during a match?
You might have a string of unforced errors on your backhand side. You might think your opponent made a bad line call. You might have trouble executing your game plan for the match. No matter what goes wrong in a match, you can make adjustments, or find a winning way.
How can you find a winning way?
You do what you have to win. You might play inside the baseline and take the ball early. You might find that you're winning points on your slice backhand. Whatever your strategy is, stay committed to it! You'll have to make adjustments to your game to get the job done.
Dementieva made some adjustments to her game:
"I just feel I played a huge day. I was fighting for every point, so many long rallies. It was not the way I like to play – it was a more defensive game today – but against her, it's very hard to be aggressive because she puts a lot of pressure on the first two shots, so you need to work on defense before you have your chances to go for your shots," said Dementieva.
Your tennis psychology tip today
Have a plan b (and c). You're not going to be on your game each time.
Your ability to make adjustments and grind out when you're not playing your best can help you come out with a win. Once you find a way to win, stick to your game plan and let the rest take care of itself.
---
Related Tennis Psychology Articles
*Subscribe to The Tennis Psychology Podcast on iTunes
*Subscribe to The Tennis Psychology Podcast on Spotify
---
Improve Your Mental Game for Tennis
Tennis Confidence 2.0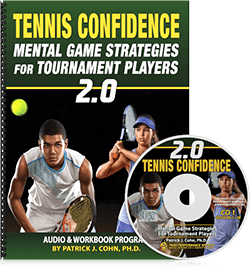 "Tennis Confidence: Mental Game Strategies for Tournament Players" is an audio and workbook program to help tennis players, coaches, and instructors improve the mental game of tennis is just 10 easy to learn sessions. Tennis Confidence: Mental Game Strategies for Tournament Players Audio and Workbook program is ideal for any junior, collegiate, and tour professional player. Tennis coaches and instructors would also be wise to teach the strategies "Tennis Confidence."
Tennis Confidence is a complete mental training program developed Peak Performance Sports. You learn the same strategies Dr. Cohn teaches his tennis players to help them improve mental toughness and consistency – from managing unrealistic expectations to coping with perfectionism.
Read more about Tennis Confidence Program>>